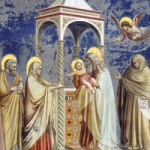 Today the Church is celebrating the World Day for Consecrated Life simultaneously with the Feast of the Presentation of the Lord in the Temple. Pope Benedict XVI is observing the two celebrations by presiding over Vespers in St. Peter's Basilica this evening.
The World Day for Consecrated Life will be celebrated in U.S. parishes this weekend. This would be an apt occasion to walk up to a religious after Mass to say hello and to thank them for their service to the Church.
The World Day was inaugurated in 1997 by Pope John Paul II as an initiative for the entire Christian community to celebrate the mission of the consecrated life in the present and the future of the Church.
The Holy Father founded it for three reasons:
(1) to praise the Lord more solemnly and give thanks to Him for the gift of the consecrated life,
(2) to promote knowledge of and esteem for the consecrated life by the entire People of God, and
(3) to give consecrated persons an opportunity to return to the sources of their vocation.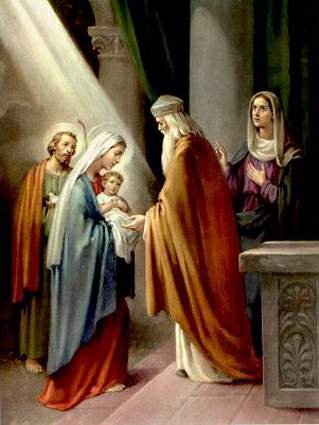 It is no accident that the event coincides with the celebration of the Feast of the Presentation of the Lord in the Temple.  This celebration, wrote Venerable John Paul II, is an "eloquent icon of the total offering of one's life for all those who are called to show forth in the Church and in the world, by means of the evangelical counsels 'the characteristic features of Jesus — the chaste, poor and obedient one.' "
At its inception as a World Day in 1997, the Pope entrusted it to the Virgin Mary in the hope that it will "bear abundant fruits for the holiness and the mission of the Church" and heighten the esteem in the Christian community for consecrated vocations. 
The Feast and World Day will be celebrated by the Holy Father, Pope Benedict XVI on Tuesday evening with Vespers at the Basilica of St. Peter's in the Vatican City.  A special invitation is made every year to members of the Institutes for Consecrated Life and Societies of Apostolic Life.