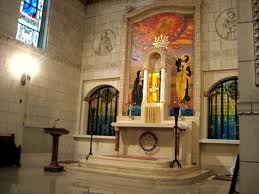 The Discalced Carmelite Nuns of Philadelphia have launched a new website that is quite unique. The information included is primarily videos on their spirituality and heritage.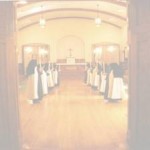 The order was originally founded in 1593, and in 1902, a monastery was established in Philadelphia by four Carmelites from Boston, with permission from their superior. Eight years later, the monastery was moved to the location where it stands today. Four foundations eventually evolved from this monastery.
St. Teresa of Avila and St. John of the Cross inspire the nuns to live holy lives true to their founders. The spirituality of the order is rooted in prayer, silence, and solitude, which serve to foster growth towards Christian sanctity. Enclosure is also a foundation of the order, and is viewed by the nuns as a safeguard for prayer.
Prayers and sacrifices are offered for the service of the Church and the salvation of the world. Although St. Teresa was never a missionary, she held priests and missionaries in a special place, praying for the clergy, the spread of the Gospel, those who had left the Church, and those needing spiritual assistance. The vocation of the nuns is at its heart apostolic and missionary. It is not an active ministry, but one mystically rooted in prayer.
The stories of this order, and videos, can be found at the new website. A Triduum in honor of St. Therese of Lisieux will be held September 29 – October 1, 2012,  with Vespers, Benediction and Mass.