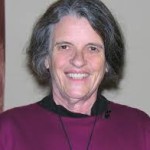 Here is something greatly needed and timely for our times. "A Widow's Walk" conference specifically for women who seek encouragement, comfort and wisdom from the widow saints after the loss of a husband.
The presenters for the three-day event are Dr. Rhonda Chervin and Marti Armstrong. Dr. Chervin, along with Anne Lassiter, has a 4-Disk DVD out entitled "A Widow's Walk With Christ" which you may have seen on EWTN.
During the Widow's Walk Conference, there will be two 1-hour talks a day followed by group sharing and prayer. It will be held at the Home of the Family of Jacopa Association in Steubenville, Ohio, from August 12th-14th, 2014. The Family of Jacopa was founded by Kathleen Marshall, FJ, (Community Servant), and it is a Franciscan Community specially for widows and women over the age of 40.
The topics look wonderful: saints who were widows, Jesus as the Second Bridegroom, Mary as the exalted widow, Stations of the Cross for widows, witness stories of the presenters, and much more.
Some saints who come to mind who were widows are Sts. Jane de Chantal, Elizabeth Seton, Bridget of Sweden, Frances of Rome, Rita of Cascia, and, of course, the Blessed Vrigin Mary. Like Consecrated Virgins, Consecrated Widowhood is making a comeback around the world.
On her website, Dr. Chervin has a list of options for widows desiring to give themselves more fully to the Lord including the names of communities that are specifically for widows or accept widows as an older vocation, the status of a Rite for Consecrated Widows, etc.
Right now, there is no official, canonically recognized Rite for widows to be consecrated in the Latin Church. However, the Canons for the Eastern Catholic Churches do allow for the consecration of widows and widowers.
For reservations for "A Widow's Walk," please call (740)314-8455. Please advise them if you need overnight accommodations.