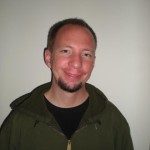 We always keenly follow the events of the Conventual Franciscans at Marytown since we are located in the shadow of their monastery in Libertyville, Illinois. We are especially happy when we see young faces at the monastery, a sign of growth, vitality and the workings of the Holy Spirit. The following are pictures of six of the new postulants who are beginning their journey as Franciscans for the North American provinces.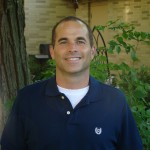 As I read the brief write-ups of each young man, I was struck by some similarities in their vocation stories. One, they served the poor in some way. Two, their contact with a local Conventual Franciscan parish was a great influence, and three, God calls, no matter what the age – high school graduate to experienced businessman.
Aaron Clark (age 41, California), businessman, most recently worked on a spiritual care team at a hospital and tutoring immigrants.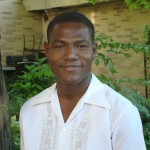 Ted Cramer (age 33, Wyoming), managed construction for Habitat for Humanity and dedicated much time to the local Newman Center
Roberson Lubin (age 28, originally from Haiti), met the friars at a parish in Hermosa Beach in California, enjoyed volunteering at a medical center and parish.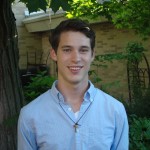 Tim Blanchard (age 19, New York), working in kitchens, he helped provide meals for the poor. Met the Militia Immaculata Youth Group when he was volunteering at the Little Sisters of the Poor.
Franck Lino Sokpolie (age 19, originally from Togo), a freshman in college, after visiting many communities, he felt at home with the Conventuals.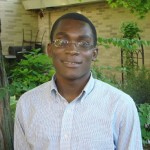 Jaime Zaragoza (age 26, Texas), played college football, worked as a volunteer cook for a homeless shelter.
The Conventual Franciscans are one of the three branches of the First Order of St. Francis. The word Conventual is derived from the Latin convenire, "to come together." Their Order includes about 4500 priests and brothers around the world.
In Assisi, their Friars care for the Basilica of St. Francis, which includes his tomb. In addition, the Conventuals are the Vatican confessors at St. Peter's Basilica.
In an interesting bit of history, Friar Juan Perez, who pleaded Columbus' case before King Ferdinand and Queen Isabella of Spain, is credited with celebrating the first Mass in the New World.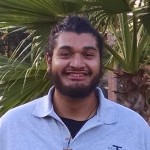 For a list of some vocation retreats, click here.
Francis said, "And the Lord gave me brothers." And so we believe we can only experience humility and charity in relationship with one another as brothers. It is within the context of brotherhood that Conventual Franciscans strive to follow the poor and crucified Christ.