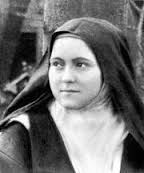 In the The Story of a Soul, the Carmelite nun St. Therese of Lisieux recounts the conversion story of Henri Pranzini, a triple-murderer whom St. Therese feared would die impenitent. Calling Henri her "mon premier enfant" (my first child), she "wanted at all costs to keep him from falling into hell, and to succeed I employed all means imaginable, feeling that of myself I could do nothing. I offered to God all the infinite merits of Our Lord."
After Henri's execution in 1887, Therese learned of his last moments. "He turned, took hold of the crucifix the priest was holding out to him, and kissed the sacred wounds three times! Then his soul went to receive the merciful sentence of Him who declares that in heaven there will be more joy over one sinner who does penance than over ninety-nine who have no need of repentance!"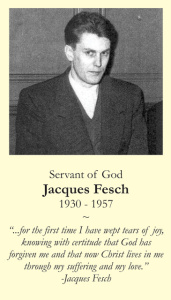 I mention this because Crisis magazine recounts the conversion story of another infamous murderer, Jacques Fesch, who was executed for murder on the Feast Day of St. Therese, September 1, 1957. Calling his childhood "utter wretchedness," he was robbing a store when things went horribly wrong. In prison, he confessed to the chaplain that he "had no faith." But his lawyer was a devout Catholic, concerned for his client's soul.
A book about Our Blessed Mother sparked the start of his conversion. Later, Jacques recalled: "At the end of my first year in prison, a powerful wave of emotion swept over me, causing deep and brutal suffering. Within the space of a few hours, I came into possession of faith, with absolute certainty. I believed … Grace came to me. A great joy flooded my soul, and above all a deep peace."
The night before his execution, he wrote, "Suddenly the thought comes: no matter what I do, Paradise is not for me! Satan is behind this. He wants to discourage me. I throw myself at Mary's feet…I am going to recite my rosary and the prayers for the dying, then I shall entrust my soul to God…. But, good Jesus, help me!"
On Tuesday, October 1, the feast of St. Therese of Lisieux, Jacques made his last Confession, and received Holy Communion, offering his life for the conversion of his father, for those he loved, and for the man he had killed.
His last words, before he was guillotined, were to ask the priest for the crucifix which he kissed. In this moment, St. Therese was surely praying for his same intentions and for this child of God who returned to the Father who created him.
Jacques said he lived like a Carthusian monk while in prison. His prison cell was a monastic cell. We often get profoundly moving letters from prisoners who live like Jacques – repentant, expectant, and prayerful. We send them, free-of-charge, IRL  materials to help them on their journey. Most are grateful that a real person bothers to respond to their letters at all. They often feel invisible. Please pray for these "monks in blue" that they may experience God's mercy and forgiveness, live truly holy lives and offer their prayers and sufferings for the good others, particularly those they have harmed.
Happy New Year to you all.