The process towards the future canonization of Mother Mary Teresa Tallon, foundress of the Parish Visitors of Mary Immaculate, took another big step last month when the diocesan phase was closed on January 13, 2015. The closing took place in the chancery of the Archdiocese of New York, and the following day Mother Mary Teresa's writings and related papers were taken to Rome. The official Roman phase began January 22.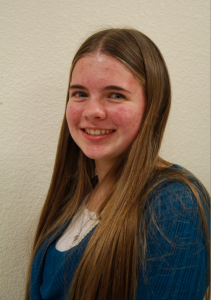 The Parish Visitors had another reason to celebrate as their new postulant, Rebecca Lasota, from Arizona, began her postulancy on January 25. Rebecca had a desire from a young age to become a sister and only knew a little about the Parish Visitors when she ran into Sr. Mary Beata in the parking lot of a Home Depot. Talk about going to the by-ways and highways to find your vocation!
The Parish Visitors main mission is to seek out and reconcile to the Church fallen-away Catholics through door-to-door evangelization.
"She loves our charism," said Sr. Mary Beata. "We go out as the Good Shepherd. We carry Jesus, the Good News, to our people."
Mother Mary Teresa told the sisters to "make the truth lovable." May her increased visibility draw many to Jesus Christ, perhaps as a Parish Visitor of Mary Immaculate.