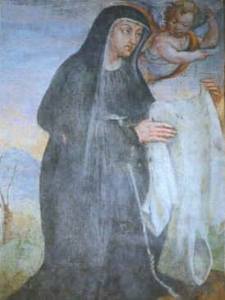 One of the most common inquiries we get is from women who have discerned a "belated" vocation and are asking what community will consider accepting women who are past 40 years of age. The communities do exist, some considering it on an exception basis, some dedicated communities for mature women.
One such community is the Sisters of Jacopa (FJA) in Toronto, Ohio. Sr. Kathleen Marshall, a widow and mother, was inspired to found the community on September 14, 2012. With permission from the diocese, they are pursuing candidates and forming this emerging Franciscan family.
The members (widows or single women over 40)  will seek to deepen their relationship with Jesus Christ through prayer, contemplation, adoration and study. Their characteristics are Franciscan, Marian, Eucharistic, and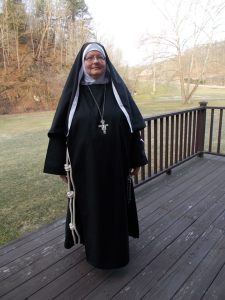 obedience to the Holy Father. Their apostolates of prayer and service will focus especially on widows in addition to priests, the suffering elderly and families.
Bl. Jacopa (feast day February 8th) was a widow, friend of St. Francis of Assisi and a Third Order Franciscan. As he lay dying, he asked Jacopa to bring him his favorite almond treat to taste one last time. She was in attendance at Francis' deathbed, hence, the tradition, when Franciscans commemorate Francis' passing unto eternal life (Transitus), of distributing almond treats.
The Sisters of Jacopa are having a Come & See Weekend at their monastery(Mary, Ark of the Covenant) on May 15-17, 2015, in Toronto, Ohio (NOT Canada!). For more information, call (740)314-4023 or email: familyjacopa@yahoo.com