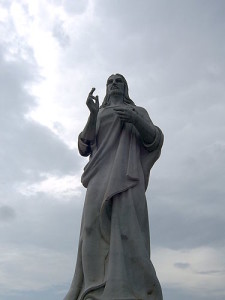 One of the blessings of the opening of new doors to the Catholic Church in Cuba has been the development of new apostolates on the island. Since January 2011, four sisters of St. Francis of the Martyr St. George, based in Alton, Ill., have been working at the Havana seminary. A year-and-a-half ago, one of our Executive Committee members answered the Master's call and said yes to her own General's Superior's call to begin a new mission in Santa Clara, Cuba.
Sr. Stephania Newell, F.S.G.M., a religious sister of the Sisters of St. Francis of the Martyr St. George, never dreamed or desired to become a missionary. "But through much prayer and preparation,' she said, "I have come to see this as God's plan and another step and means to bring His merciful love to the poor, sick, and spiritually needy."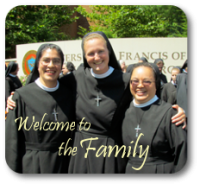 Sister was an orphan adopted from Vietnam into a US Air Force family. Her Father is a permanent deacon in the church. She met the FSGMs in college entered the community at their Provincial Convent in Alton, Illinois, in 1995.
Showing that everything in our life is part of the tapestry of God's plan for us, Sister said, "It came to me in prayer one day that just as the Sisters of the Sacred Heart Orphanage in Vietnam introduced my adopted Father and me to the Faith in a country where the Faith was suffering, God was now asking me to bring the Faith to a people in another foreign country."
She adds: "I did not answer His call to the religious life to do my own will, but of Him who beckoned me. 'A todo puedo hacerle frente, gracias a Cristo que me fortalece' – 'I can do all things in Him who strengthens me'(Phil 4:13)."
To read Sr. Stephania's complete testimonial and other fascinating stories, see the CMSWR's newsletter from Spring 2015.