A photo from our 1995 National Meeting when Mother Angelica received the Pro Fidelitate et Virtute Award. Mother was a strong early supporter of the IRL  and we were blessed to have her as a speaker on several occasions.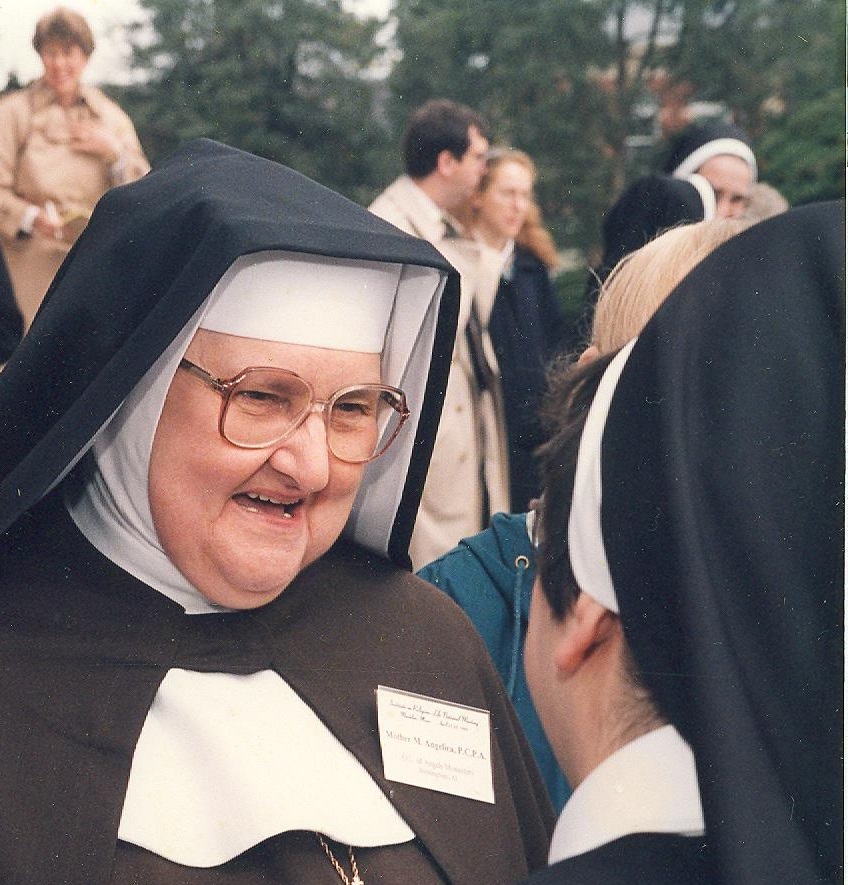 EWTN issued this statement yesterday:
We ask for your prayers for the soul of EWTN's beloved foundress, Mother Angelica, who passed away today on Easter Sunday, March 27, 2016 at about 5:00p.m. Central time. Please remain with us as we remember her joyful words, extraordinary works, and incredible life throughout this week.