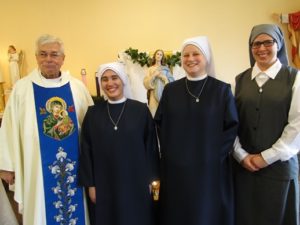 Be sure to watch EWTN on February 28, 2017, when one of the IRL's communities will be featured on EWTN.  A 30-minute video on the Sisters of Our Lady Immaculate, a (newish) religious community in Canada, will be broadcast at 6:30PM (EST).
The video is an inspiring, intimate look into the apostolate of the SOLI Sisters from Cambridge, Ontario. This community of sisters in Canada is bringing about a renewal of authentic Catholic catechesis in the schools they serve, and in their care for the elderly. This deep love for young and old, as the Sisters daily strive to answer the call of becoming a true Bride of Christ, gives witness to their unwavering faith.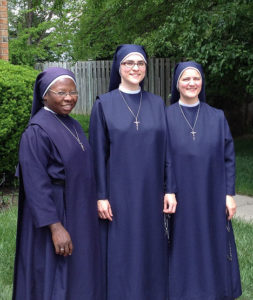 The sisters are also expanding into new mission fields! At the invitation of the Bishop, the sisters will be assisting in Catholic education in the Diocese of Peterborough, Ontario, where  Sr. Bernadette and Sr. Mary Catherine have been appointed Principal and Vice-Principal respectively of Our Lady of the Wayside Catholic School.
The sisters were founded in 1977 by Father Lloyd Ryan and Sr. Mary Josephine Mulligan, formerly a Grey Sister. They both saw the need for a new religious order of women who would be dedicated to living the religious life authentically and teaching our Holy Catholic Faith with courage. This fervor and zeal for promoting the Truth with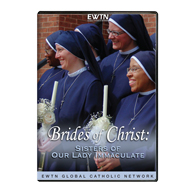 religious solidly formed with the essential foundations of religious life sounds much like Father John Hardon, S.J., who founded the IRL to support communities such as these, striving to bring the light of Christ to our secular society.
You can order the video from EWTN, a great resource for anyone seeking to inspire a young woman to consider religious life!