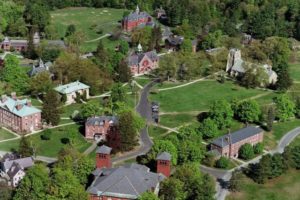 Thomas Aquinas College (TAC) in Santa Paula, California, will soon have an East Coast campus. They have entered into a preliminary grant agreement with the National Christian Foundation (NCF) to accept its gift of a former secondary school campus in Northfield, Massachusetts.
A portion of the 217-acres, located 90 miles northwest of Boston, will be given to Thomas Aquinas College. The campus is comprised of 40 main buildings including dormitories, academic and administration buildings, a library, science hall, auditorium, music building, gymnasium and a chapel. The facility, previously home to Northfield Mount Hermon School, was founded in the 19th century as a preparatory high school by noted evangelist and bible scholar Dwight L. Moody. On part of the property, the Moody Center will continue to preserve his legacy. And, "has the opportunity to again re-establish the property as a preeminent location for teaching and training biblical scholars," said Emmitt Mitchell of NCF.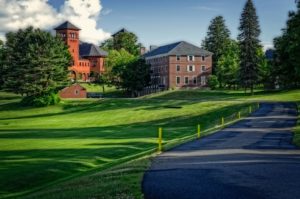 Dr. Michael McLean, President of TAC said: "We have been considering, therefore, the possibility of a second campus. Given the tremendous challenges and costs involved, the question would have remained no more than academic—but for this extraordinary opportunity that the National Christian Foundation has offered us. Never did we imagine we could acquire a campus so fully developed and so beautiful."
TAC is at full enrollment so this new opportunity gives more students access to their outstanding curriculum while maintaining an intimate community of learners. When fully realized, the campus will be able to support an enrollment of 350- 400 students.
Most Rev.  Mitchell T. Rozanski, Bishop of the Diocese of Springfield plans to do whatever he can to help  Thomas Aquinas form "faithful witnesses to Christ in our Catholic faith."  Dr. McLean was greatly encouraged by this pledge of assistance and said: "We look forward to working with him to provide even more young people the intellectual, moral, and spiritual formation they need to serve the Church and our country well."
At Thomas Aquinas College, students acquire a broad and fully integrated liberal education. The College offers one, four-year, classical curriculum that spans the major arts and sciences. Instead of reading textbooks, students read the original works of the greatest thinkers in Western civilization — the Great Books — in all the major disciplines: mathematics, natural science, literature, philosophy, and theology.