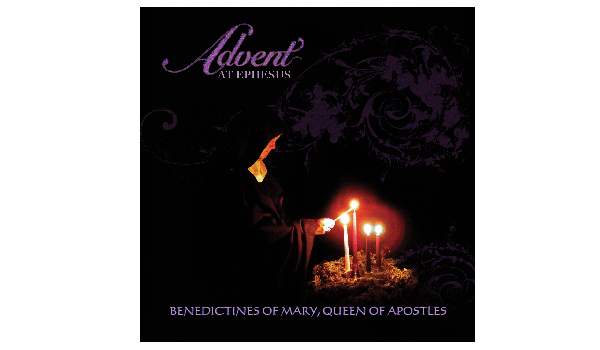 The Benedictines of Mary, Queen of Apostles, in Gower, Missouri,  have recently released a new CD for Advent which is currently #4 on Billboard's Classical Traditional Albums chart. According to Vatican Radio, "All of the music was conducted and arranged by the order's prioress, Mother Cecilia, a professionally-trained musician who performed in the Columbus Symphony Orchestra of Ohio for three years before entering religious life. "
According to Monica Fitzgibbons , co-founder of De Montfort Music along with her husband Kevin, the nuns "chose all the music, and in doing so they chose these beautiful pieces across the ages from different countries." There are 16 songs on the album including an original piece composed by the sisters.
A good proportion of the proceeds go to the sisters themselves. It will allow them to pay down the debt of the guesthouse where they live and hopefully garner extra money to assist them on their way towards their goal – the building of a new, permanent monastery.
To order Advent at Ephesus, click here. The CD cost is $20.00 plus $2.00 shipping.
So many have even forgotten what Advent is! More importantly, however, we have seen the hand of God as using us, very poor instruments,
to make Him better known in this increasingly hostile and Godless culture. Please spread the word as best as you can, and better still, please pray for the success of this venture. The greatest benefit for our community will come through orders made directly through our website,
www.benedictinesofmary.org.