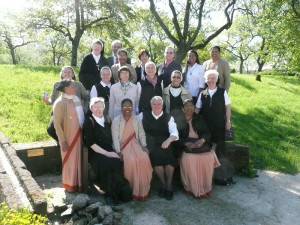 Some communities are celebrating 25 years and 100 years this year but another is celebrating 775 years! Amazing!
The Franciscan Sisters of Dillingen were founded in 1241, just 15 years after the death of Saint Francis. In the early 14th C, they received the Third Order Rule of St. Francis.  Throughout the centuries, they suffered the "slings and arrows" of misfortune as a result of the vicissitudes of history but they have persevered. In 1632, for example, the sisters had to flee from an invading army.  By 1635, of the five sisters remaining, 4 died of the plague. In 1828, because of governmental laws forbidding the acceptance of new members, there were only 5 sisters left again. But by 1968, they had over 2000 sisters!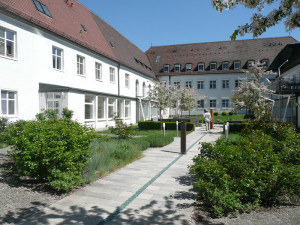 Today, they are an international congregation serving the Lord in 5 countries: Germany, the United States, Brazil, Spain and India. The sisters in Hankinson, the North American Province, currently live in six convents with 25 sisters. Worldwide, there are 800 sisters!
In May, three sisters from Hankinson travelled to Germany for the festivities. Back home, the sisters were busy planting trees – 42 of them in one day! According to tradition, when Sr. Mathilde arrived from Germany in the early days, she looked at the barren plain and yearned for the trees of Bavaria. So they planted trees. Lots of them! In honor of the 775th anniversary, the congregation decided to plant 775 trees throughout their 7 provinces.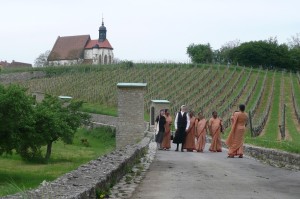 Trees have deep roots. They appear to be asleep for a brief period of time and then they blossom forth again. "This related well to our Congregation," say the sisters, "as through the years we have experienced the dry times when our congregation was down to one Sister and then a springtime of new growth, branched out in newness reaching the United States, Brazil, and India to share the message of Jesus Christ in caring for the sick, the hungry, the widow, the children and the lonely."
The imitation of Christ, in love, 
is the way & goal of our vocation.