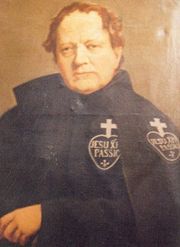 In the news recently, was an item stating that while Prince William, the Duke of Cambridge, was in Malta, he attended his first official Catholic Mass. It was noted that one of his distant forebears, Fr. Ignatius of St. Paul (1799-1864), born Hon. George Spencer, is potentially on the road to canonization.
Fr. Ignatius is the great-great-great-uncle of his mother, Princess Diana (nee Spencer), may she rest in peace. An Anglican vicar before he became a Catholic and a Passionist, he spent his life working for the conversion of England back to the Catholic faith. Because of his tireless efforts for this cause, he is known as the Apostle of Prayer for England.
Instrumental in his life was Bl. Dominic Barberi, CP, the priest who brought the Passionists to England in 1841. Fr. Ignatius first met Bl. Dominic while studying in Rome and received the Passionsist habit from him in 1847. Bl. Dominic was also the one who received Bl. John Henry Cardinal Newman into the Catholic Church.
Cardinal Newman had said: "If they (Catholics) want to convert England, let them go barefooted into our manufacturing towns—let them preach to the people like St. Francis Xavier—let them be pelted and trampled on, and I will own they can do what we cannot."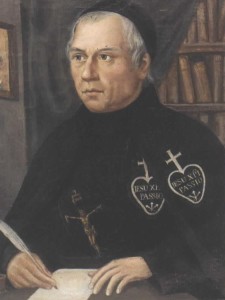 Well, Father Barberi came barefoot; he was pelted with rocks and showered with obscenities. But he persevered. Cardinal Newman's conversion in 1845 was a crowning achievement. Bl. Dominic had a heart attack while on a train in 1845 and the passengers, fearing he had cholera, had him removed and he died later that day. Strangely enough, Fr. Ignatius also died after leaving a train. He had a heart attack and collapsed into a roadside ditch in 1864. The two bodies now reside in a new shrine in Lancashire which also includes the remains of Elizabeth Prout, Mother Mary Joseph of Jesus, the Foundress of the Sisters of the Cross and Passion.
Cardinal Newman called Fr. Barberi a zealous missioner and preacher. "When his form came within sight, I was moved to the depths in the strangest way. The gaiety and affability of his manner in the midst of all his sanctity was in itself a sermon. No wonder then that I became his convert and his penitent. He was Bl. Dominic of the Mother of God, C.P., great lover of England."