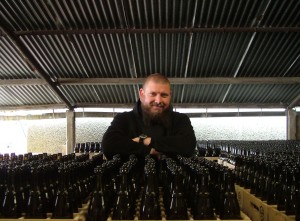 The Benedictine Monks of Nursia, who reside at the birthplace of Sts. Benedict and Scholastica in Italy, are celebrating the one year anniversary of their brewery.
Somewhat surprisingly the beer sales have opened evangelical doors. People come to the monastery to sample this high quality beer which is an entree into the life of the monastery. As the monks have experienced, many people who visit have had negative experiences with the Church, with the clergy or perhaps no experience at all with the Faith. Speaking to the monks leads to a discussion about the monk's life and it goes positively from there.
St. Benedict told his brethren to "work" and provide for themselves. Birra Nursia gives these sons of Saint Benedict a means to support themselves and a way to reach out, especially to younger people.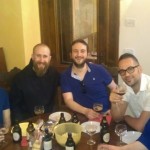 The monks themselves drink beer on special occasions, such as Sundays and Feast days.  "The project of the monastic brewery was conceived with the hope of sharing with others the joy arising from the labor of our own hands, so that in all things the Lord and Creator of all may be sanctified."
They were in the news earlier this year when it became known that they supplied the beer for the papal conclave that elected Pope Francis. As someone in the blogosphere commented: The New Pope Will Be Selected When the Conclave Runs Out of Beer!
This video gives you a wonderful look into this work of their hands. Cheers!