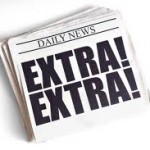 Some interesting vocation news items from this past week:
Founder of Vocationists is beatified (Zenit) Don Justino Russolillo formed "a religious family dedicated wholly to the formation and education of vocations to the ecclesiastical-religious state."
African bishops say they need help forming flourishing vocations (Catholic News Service) We are well aware of the fact that vocations are flourishing in Africa, but they do have a "shortage" when it comes to having people qualified to form them. The African bishops have invited U.S. seminary professors to come teach in Africa. They also would like to send more seminarians to the United States, where some could remain for awhile after graduation, while others would return to Africa to teach.
Fr. Clemente Vismara, "Patriarch of Burma" to be declared blessed (Asia News) This new blessed was a missionary who lived for 64 years in the forests and mountains of Kentung.
KC young adult ministry offers many opportunities to deepen faith (Catholic News Agency/Catholic Key) Kansas City is known not only as the home of world-class barbecue and the AFC West champion Chiefs, but also for its fantastic outreaches to young adults that are making a difference for the good. Examples include City on a Hill, Catholic Challenge Sports, Theology on Tap, Tuesdays at the Boulevard, Reservoir (monthly holy hour for young adults), and Band of Brothers.
Opus Dei: The Good, the Bad, and the Albino (NCRegister blog)   Interesting discussion of real-life experiences (as opposed to Da Vinci Code-type caricatures) of Opus Dei, one of the most intriguing organizations in the Church today. By way of full disclosure, while not a member or "cooperator" of Opus Dei, I have benefited greatly from their ministry and everyone I know who is actively involved with it strives the best he or she can to be a faithful Catholic. Can't ask for much more than that.
Relic of "Blessed" nun to return to Hawaii (Wall Street Journal) This week we celebrated the feast of St. Damien of Molokai, the "Leper Priest." What many people don't know is that shortly before his death Mother Marianne Cope and other Franciscan Sisters of Syracuse came to carry on his amazing work in the leper colony. Mother Cope herself was beatified just a couple years ago.
Preserving a way of life (Worcester Telegram) I suppose even Trappists have to make ends meet!
Catholic priest nominated as chaplain of the House of Representatives (Washington Post)  Jesuit Father Patrick J. Conroy was recently named to succeed another Catholic chaplain for the House, Fr. Daniel P. Coughlin. What seemed to be a non-partisan process got a little ugly, as Rep. Nancy Pelosi (a Catholic) and others opposed Fr. Conroy's nomination for a time because his community has paid out a large sex abuse settlement. (Never mind that Fr. Conroy was not personally involved in the activity or any alleged "cover up" and in fact blew the whistle on one of the offending priests!) The issues have been resolved, however, and his nomination now looks secure. One does wonder how Fr. Conroy's nomination can be opposed on moral grounds by the same people who are actively opposing efforts to cut government subsidies for Planned Parenthood. Mother of God, pray for us! 
The Mother of God is the defender of orthodoxy (Catholic Online)   Short, well-written article on Mary's vocation as "Theotokos" by Fr. Dwight Longenecker.