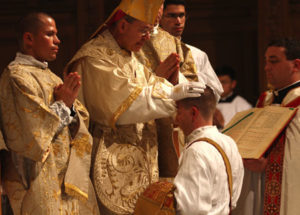 The Priestly Fraternity of St. Peter, a clerical society of apostolic life of pontifical right (a community of Roman Catholic priests who do not take religious vows, but who work together for a common mission in the world) has been invited to take on a new apostolate in Archdiocese of Baltimore.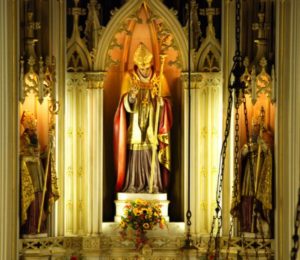 They have been entrusted with St. Alphonsus Church, their first entree in the Baltimore/Washington, DC, area. And what an historic church it is! St. John Neumann served as pastor from 1848-1849, and Bl. Francis Seelos, C.Ss.R., was pastor from 1854-1857. It is also the National Shrine of St. Alphonsus Ligouri.
The particular charism and mission of the Fraternity is to offer the Sacred Liturgy, including the Holy Mass and the Divine Office, as well as the sacraments, in all of their traditional solemnity, according to the Latin liturgical books of 1962.
The Fraternity is excited to be in this new mission field "for the promotion of our liturgical heritage for the glory of God and the sanctification of souls."