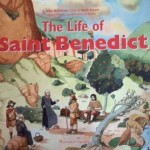 It is often difficult to find good, non-syrupy books about the lives of the saints. Therefore, it is a real joy to read a new book about the life of Saint Benedict that stays true to the biographical details known to us through the writings of Pope St. Gregory the Great.
Entitled The Life of Saint Benedict, the book was written by a son of Saint Benedict, Br. John McKenzie, O.S.B. Brother John is a monk from the Monastero di San Benedetto in Norcia, Italy, the birthplace of Sts. Benedict and his twin sister, Scholastica. A native of Michigan, Brother John entered the Benedictines in Norcia in 2005 and made his solemn profession in 2009. He is currently studying theology in Rome.
The 48-page, hardcover book is charmingly illustrated by Mark Brown, a lay oblate of the monastery, with pictures that are engaging enough to enthrall a small child yet full of rich details to interest adults. What child doesn't like a story with a dragon in it? Featured in the book is the close relationship between Benedict and Scholastica, the founding of the Benedictine family, the miracles attributed to Benedict, and his virtuous life, totally dedicated to God.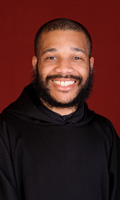 Brother John explained why he embarked upon this project: "The Life of Saint Benedict is filled with great imagery and authentic monastic wisdom. The Benedictine monastic life expands over 1,500 years of lived tradition and it has a home on all continents of the world! This book was simply put together so that families, most especially kids, can get a chance to understand the greatness and uniqueness of my holy founder, not to mention his twin sister Saint Scholastica, who also plays a central role in this book."
The Life of St. Benedict can be purchased from Ignatius Press (1-800-651-1531, ignatiuspress.com). In this year dedicated to the Consecrated Life, this book is a great introduction to one of the giants of the Church whose way of life remains as attractive and vital today as it was 1,500 years ago.