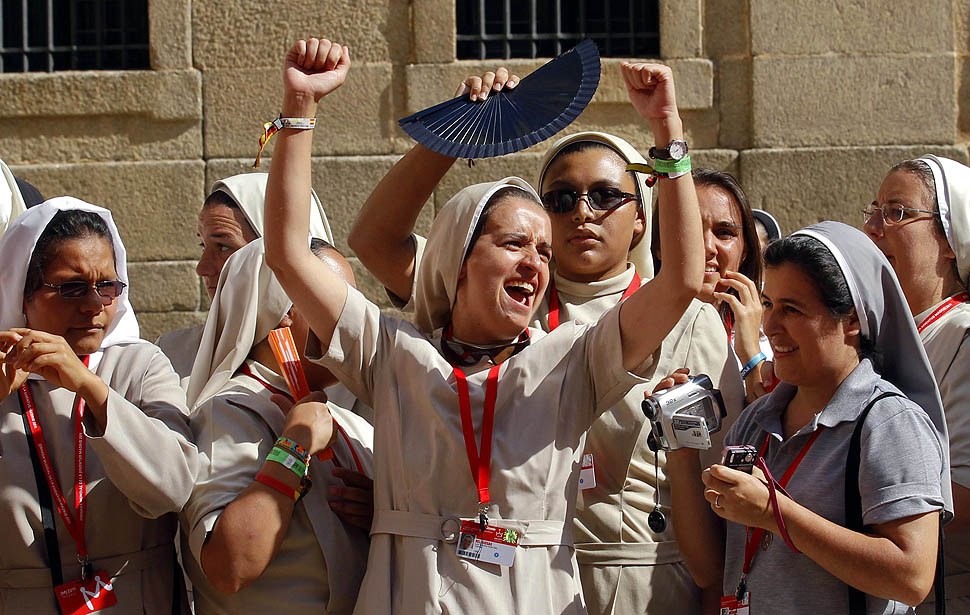 In his column for the September 2011 New Earth, the newspaper for the Diocese of Fargo, Bishop Samuel Aquila shared his own rich experience of World Youth Day. Toward the end of his column, he quoted at length Pope Benedict XVI's address to young women religious, given during his August 19th meeting with them:
"It is not by accident that consecrated life is 'born from hearing the word of God and embracing the Gospel as its rule of life. A life devoted to following Christ in his chastity, poverty, and obedience becomes a living exegesis of God's word. . . . Every charism and every rule springs from it and seeks to be an expression of it, thus opening up new pathways of Christian living marked by the radicalism of the Gospel'" (Verbum Domini, 83).
"This Gospel radicalism means being 'rooted and built up in Christ, and firm in the faith'" (cf. Colossians 2:7). In the consecrated life, this means going to the very root of the love of Jesus Christ with an undivided heart, putting nothing ahead of this love (cf. St. Benedict, Rule, IV, 21) and being completely devoted to him, the Bridegroom, as were the saints, like Rose of Lima and Rafael Arnáiz, the young patrons of this World Youth Day.
"Your lives must testify to the personal encounter with Christ, which has nourished your consecration, and to all the transforming power of that encounter. Continue reading A Radical Life →