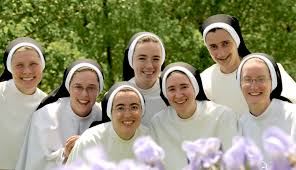 In 2016, the Dominicans are celebrating the 800th anniversary of their founding. Their Order was officially confirmed by Pope Honorius III on December 22, 1216, as a body of Canons Regular. The year-long plus celebration takes place between November 7, 2015, and January 21, 2017.
The history of the Dominican family in Ireland is almost as ancient. The Order of Preachers came to the Emerald Isle in 1227, 789 years ago. Rounding up, that's 800 years too!
In this jubilee year, the Dominican Sisters of St. Cecilia, based in Nashville, Tennessee, gave Catholics in the city of Limerick some happy news. It had been announced that the Dominican fathers were leaving the city because of falling numbers. But beginning in August, four sisters from Nashville will be moving into the priory associated with St. Saviour's Church.
It was Bishop Brendan Leahy who issued the invitation and much to his surprise, received an interested reply. Two sisters came last summer and "were very taken with Limerick."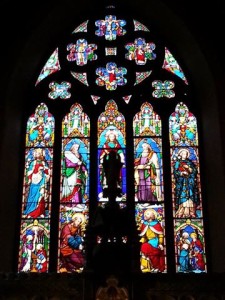 The church is dedicated to the Most Holy Saviour Transfigured. Paintings and stained glass windows honor the Dominican saints, namely, Sts. Vincent, Catherine of Ricci, Pius V, Albert the Great, Catherine of Siena, Rose of Lima, Peter the Martyr, Margaret of Hungary, John Macias, Thomas Aquinas and Dominic. Sounds like a worthy Dominican pilgrimage site for the Jubilee Year!
The Nashville Dominicans were founded in 1860 and came to the city at the invitation of the second Bishop of Nashville, the Right Reverend James Whelan (born in Ireland). The Bishop, also a Dominican, wanted sisters to "conduct an academy for higher education of girls and young ladies" with an emphasis."
The sisters will continue the Dominican tradition of contemplative prayer and evangelization, namely teaching and religious formation, in their new home city.
"In this year dedicated to Consecrated Life, it is like a gift from God to us that we can now look forward to the arrival of new young Dominican Sisters who will surely also be an inspiration to young people," said Bishop Leahy.
To read more, visit The Limerick Reader website.