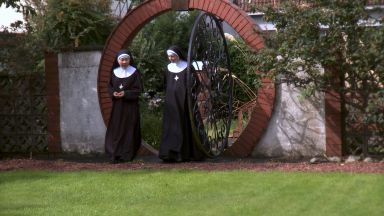 A former fashion and beauty photographer has released a 90-minute documentary on the life of Benedictine contemplatives.
"Tyburn Convent Gloria Deo" brings viewers within the cloisters of the order's nine monasteries, starting with the motherhouse in England, and ranging through Oceania and South America.
The order was established in 1903 near Marble Arch, London–the site where dozens of English martyrs were killed during the Protestant Reformation.
Michael Luke Davies created the work. He and Mother Xavier McMonagle, the mother-general of the Tyburn Nuns, presented the documentary last Thursday.
"I was moved to tears many times by the beauty of what I was filming," Davies said. "For me, it exceeded my expectations of what I could film. It was an incredible experience I shall never forget for the rest of my life. The things I have seen and the moments I have shared with these beautiful religious people I will keep with me forever." Continue reading Documentary Reveals Life of Cloistered Benedictines →