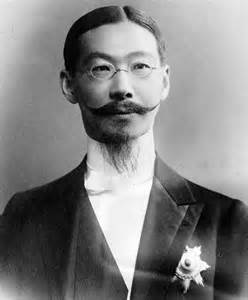 Did you know that Sun Yat-sen, the founder of the Chinese Republic, and his successor, Gen. Chiang Kai-shek, were Christians? And that a Foreign and Prime Minister of China, Lu (Lou) Tseng-tsiang, became a Benedictine monk under the name of Dom Pierre-Célestin? We think of China as a non-Christian country but there are illustrious men and women who carried the banner for Jesus Christ. Lu himself was a reformer who tried to simply the bureaucracy and institute fairness into government.
Lu was born a Protestant in Shanghai in 1871. Due to the influence of his father, he developed a love for the Bible and good literature. In 1892, he was sent to Russia as part of the Chinese delegation where he served for 14 years. An impressive man that he worked for old him:
"The strength of Europe is not to be found in her armaments; it is not to be found in her science; it is to be found in her religion. In the course of your diplomatic career you will have occasion to study the Christian religion….Take the most ancient branch of that religion, that which goes back most nearly to its origins. Enter into it. Study its doctrine, practice its commandments, closely follow all its works. And later on, when you have ended your career, perhaps you will have the opportunity to go still farther. In this most ancient branch, choose the most ancient society. If you can do so, enter into it also. Make yourself its follower, and study the interior life, which must be the secret of it. When you have understood and won the secret of that life, when you have grasped the heart and strength of the religion of Christ, bring them and give them to China."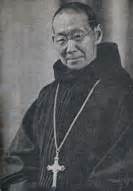 It was in St. Petersburg that Lu met his Belgian-born wife, Berthe Bovy, and they were married in 1899. The same priest who presided at their wedding would receive him into the Church in 1912. After the war, Lu became involved in famine relief work but when his wife became ill, they moved to Europe where he became China's ambassador to Switzerland. After her death, he surprised everyone by becoming a Benedictine monk at the abbey of Abbey of Saint-André-lez-Bruges in Flanders. He was ordained a priest in 1935 in his 64th year! He died on January 15, 1949 at the abbey, never to return to China. His prayers for his country must now be entrusted to Our Lady of China.