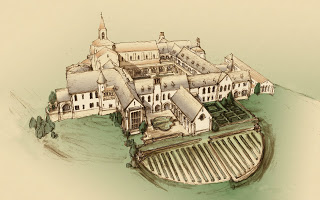 The Cistercian nuns of the Valley of  Our Lady Monastery in Prairie du Sac, Wisconsin, are making plans for a new monastery.
According to a member of the architecutural firm of Cram and Ferguson Architects, it is "the first new traditional ecclesiastical project to draw on the simplicity and balance of Cistercian monastic architecture, and the first ever undertaken in the United States." The principal of the firm traveled to Le Thoronet, Sénanque, and Silvacane in France to absorb and understand the ancient Cistercian traditions and architecture, and how to make it practical for today.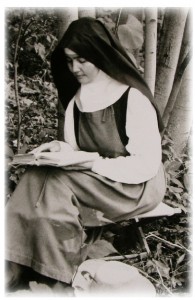 The sisters have the fortunate problem of outgrowing the space of their present monastery. Plus the noise of the world has grown around them and they are seeking a more contemplative site suitable to their way of life. The site for the proposed monastery is 229 acres in rural Iowa County southwest of Madison, Wisconsin. The new monastery will be able to house 35 sisters, in order to handle the anticipated future growth of the community. They currently number 17.
The Valley of Our Lady Monastery is an IRL Affiliate community. They were  founded in 1957 by the nuns of Frauenthal Abbey in Switzerland whose own foundation dates to the 13th century. They are the Cistercian Order's first and only community of nuns in the English-speaking world. They receive their inspiration from the Sacred Scriptures, desert monastic tradition, the Rule of St. Benedict and the documents of the Church's magisterium. And of course the Cistercian Fathers of the 12th century, most notably, St. Bernard of Clairvaux. They pray the Divine Office in Latin with Gregorian Chant. 
If you would like to donate to the building project, please visit their website.
The nuns also invite us to join them in praying the Sub Tuum, the oldest known prayer to the Mother of God which daily ends their office of Lauds.
We fly to thy patronage,
O holy Mother of God;
despise not our petitions
in our necessities,
but deliver us always
from all dangers,
O glorious and blessed Virgin.