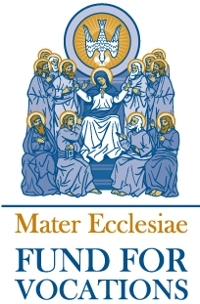 Still looking to make an end-of-the-year donation to support the Church and especially vocations? You might want to consider the Mater Ecclesiae Fund for Vocations.
The Mater Ecclesiae Fund for Vocations assists men and women to follow God's call to service in the Church through a life of consecration. They operate the St. Joseph Student Debt Relief Grant Program for religious life and the St. John Vianney Student Debt Relief Grant Program for the parish priesthood.
These grants eliminate the delay many young people encounter as they struggle to pay off their student debts before they can enter religious life. A grant pays candidates' student loan payments while they are in formation for either religious life or the priesthood.
We have profiled this organization on a previous occasion, but we wanted to make a special appeal to our readers based on this message that appears on their website:
We have received 43 applications for our 2012 grant awards. The student loans held by these applicants totals $1.6 million. The annual cost of issuing grants to all applicants would be $216,000. It would be a small miracle if we could meet just one fifth of this demand. A miracle made possible by the generosity of you and our other donors. Please pray to the Lord of the Harvest for a big miracle and consider continuing or increasing your generosity towards the work of enabling vocations.
For more information as to how you may financially assist young men and women who are considering religious vocations, visit Mater Ecclesiae's site today!