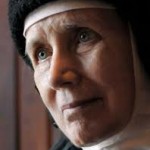 If you tune into the February, 26, 2012 Oscars' telecast, you may see a most unusual, well-clothed sight – a Benedictine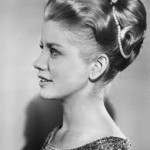 nun whose story is part of a short documentary, God is the Bigger Elvis, that is up for an Academy Award.
Mother Dolores Hart of Regina Laudis Abbey was a well-known movie star of the 1950's/60's whose co-stars included Elvis Presley, Montgomery Clift and George Hamilton. I recently saw one of her movies and was impressed by the depth and integrity she brought to the role.
A film crew was invited into the cloister to give the outside world a glimpse of her religious life in the abbey. Thirty-eight other nuns call her Mother Prioress. "I know what I have here is the best thing I will ever have," Mother says.
Mother said that she adored Hollywood but there was another call pulling at her heart, one even stronger than the love she had for her fiance. "I left Hollywood at the urging of a mysterious thing called vocation. It's a call that comes from another place that we call God because we don't have any other way to say it. It's a call of love."
For the complete story, visit USA Today.