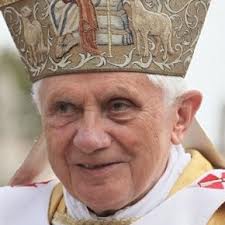 "The Cardinal Fathers, gathered at the Vatican for the General Congregations in view of the next conclave, send you their devoted greetings and express their renewed gratitude for all your illustrious Petrine ministry and for your example of generous pastoral care for the good of the Church and of the world.
With their gratitude they hope to represent the recognition of the entire Church for your tireless work in the vineyard of the Lord.
In conclusion, the members of the College of Cardinals trust in your prayers for them, as well as for the whole Church."
A beautiful article describing the Holy Father's last appearance in Rome, his impact on the young and the distortions that dogged him in the English press can be found in Crisis Magazine. Well worth a read.