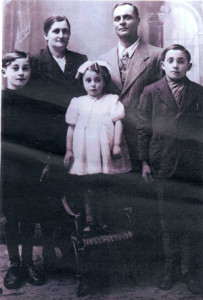 On October 5th, a young man from Italy became the first seminarian to be beatified in Church history. Rolando Rivi, 14 years old at the time of his death, was beatified in Modena in front of a crowd of 20,000 people.
Rolando Rivi was born in 1931 and lived in the Emilia Romagna region of Italy, the "triangle of death." During World War II, the area was ripe with partisans, who included Communists and anti-clerical elements, fighting for the Allied cause. The Communists, of course, had the long-term objective of driving God out of society. In total, 93 priests were killed in the region.
When the Nazis occupied Rolando's seminary, he returned home to San Valentino. For safety reasons, his parents thought he should not wear his cassock, but he said, "I study to be a priest, and these vestments are a sign that I belong to Jesus."
On day Rolando went into the quiet of the woods to pray and never returned. Kidnapped by the partisans, he was tortured for three days and then sentenced to death so the world would have "one less future priest." On April 13, 1945, he knelt at a newly dug grave and was shot. His cassock was kicked around like a soccer ball and later strung up on a door.
After the war, the specifics of his death were deemed a "private crime," not part of a larger agenda. His killers served only 6 years in jail. An Italian journalist, Emilio Bonicelli, became interested in his story, especially the miraculous healing of an English child who was healed of leukemia after prayers for Rolando's intercession.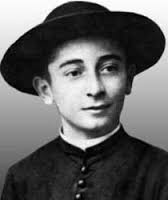 "In the forest where Rolando was killed, it seemed that hate won and that Rolando had been extinguished from history," said Mr. Bonicelli. "But the Lord taught us there is no great evil that cannot lead to a greater good."
A biographer, P. Alfonso M.A. Bruno, FI, wrote: There is an empty altar in which this young man never celebrated the Mass, but there are so many other youths that have been called to the priesthood and with enthusiasm, driven by this example, will celebrate on this same altar. Rolando has gone directly to the altar of glory, making of himself a pure host, holy and immaculate, offered to God for the salvation of his brothers.  
For the complete story, see the story in the National Catholic Register.