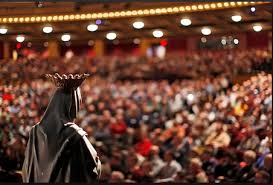 On March 15, 2014, the Archdiocese of Milwaukee will host a conference for men (and sons!) entitled Men of Christ. Open to men outside the archdiocese, I know personally from people who have attended the conference that it is an incredible event with inspiring speakers, fellowship, Mass, Confession and Eucharistic Adoration.
The purpose is to empower men to boldly live their Faith!
Auxiliary Bishop Donald Hying, an IRL Executive Board Member, will be the main celebrant for the 4:00 pm Mass. Other guests include:
Archbishop Jerome Listecki of Milwaukee
Tom Peterson from Catholics Come Home
Fr. Michael Gaitley, MIC, who will speak on the message of Divine Mercy
Michael Coren – TV Host, Radio Personality, Speaker, Author
And others
The event will be held at the Milwaukee Theater and will begin at 9:00am (7:00 am Mass will be offered). For more details visit the website: www.Menof Christ.net.