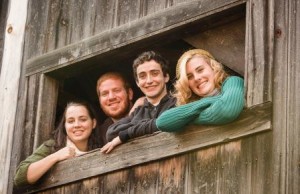 The College of Saint Mary Magdalen, an IRL Affiliate, has a wonderful summer program for college students. Held July 27 – August 9,  the cost is only $795.00.
The program gives young people a two-week experience of living on a Catholic college campus for study, prayer, and recreation.  Participants live in the College's residence halls, study philosophy, theology, and music (with the option to study politics and literature), attend daily Mass, and enjoy sports, drama, and socials.  Several day-trips are planned for hiking in the White Mountains, swimming in the Atlantic Ocean, canoeing the Merrimack River, and spectating at the Quechee Gorge in Vermont.
The College of Saint Mary Magdalen's Summer Programs are designed for students who have completed at least one year of high school.  Sophomores, Juniors, Seniors, and recent high school graduates are welcome to attend. Scholarships and financial aid are available.
The College of Saint Mary Magdalen is one of only 28 colleges in the U.S. to be named to the
Newman Guide to Choosing a Catholic College
. The College offers a Great Books education rooted in the Catholic intellectual and spiritual traditions.  Their fidelity to the Magisterium of the Church is a source of joy for their students, their parents, and their entire collegiate community.  As they say on their website, they are joyfully Catholic!
For more information, visit their
website
or call: (603)456-2656
————————————————————————————————————
The study of philosophy does not mean to learn what others have thought but to learn what is the truth of things. –St. Thomas Aquinas