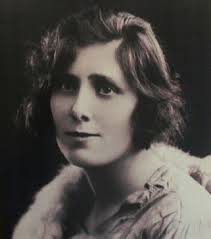 A Poor Clare Colettine nun whose cause is open for canonization is the subject of a new feature film in production by White Lyon Films under the direction of screenwriter Dianne Thomas. Margaret Sinclair, known in religion as Sr. Mary Francis of the Five Wounds, was a Scottish-born working girl who joined the Poor Clare Colettines of Notting Hill in London. She died at the young age of 25 and her memory and impact have grown with the passing decades. Described as "a striking contemporary example of evangelical heroism," many miracles have been attributed to her intercession.
Margaret was born in Edinburgh, Scotland, in 1900 to a poor, working class family. She left school in 1914 and worked in factories to support her family. After helping a young man recover his lost Faith, he proposed marriage but she said, "I have done what God inspired me to do, to help you the little I could, to regain the light. From that point God and his Blessed Mother must have showered down blessings on you, because you have remained steadfast, and I trust God that you will continue doing so, because you know He is the only real happiness."
Her sister joined the Little Sisters of the Poor while Margaret left home and country to become a Poor Clare Colettine in Notting Hill, London, as an extern sister. She desired enclosure but the sisters thought that her lack of education would make the chanting of the Liturgy of the Hours in Latin too difficult for her. She was clothed in her habit in 1924 in the presence of her family and her sister, now a novice.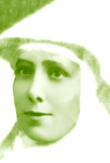 In 1925, she contracted tuberculosis of the throat and was moved to a nursing facility where she was lonely for the monastery and her mother abbess. However, her bed was a magnet for visitors, for her joy was radiantly evident. In her suffering, she said, "If I can gain one soul for Jesus it will be worth it all." She died on this day in 1925, in her habit, with a copy of her vows at her side.
 Sister Mary Francis was declared Venerable by Pope Paul IV in 1978. During Pope John Paul II's visit to Britain in 1982, he said, "Margaret could well be described as one of God's little ones who, through her very simplicity, was touched by God with the strength of real holiness of' life… I fully appreciate the aspirations of the Catholics of Scotland, and elsewhere, for that singular event to be realized, and I know you are praying that it may come about."
You can read a short biography of her life by a Poor Clare nun and watch a documentary. Travelers to Scotland can visit The National Shrine of the Venerable Margaret Sinclair in the Redemptorist church of St Patrick's Cowgate, Edinburgh.