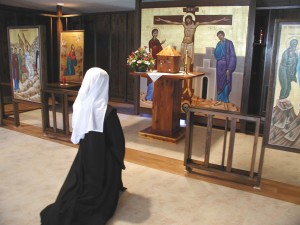 Holy Annunciation Monastery in Sugarloaf, Pennsylvania, is the only Carmelite Monastery in the Western Hemisphere belonging to an Eastern Catholic Rite. They belong to the Order of Discalced Carmelites and have the special mission to pray for the unity of the Eastern and Western churches.
Mother Marija of the Holy Spirit, Sister Marie Helen of the Cross and Sister Ann of the Trinity (d. 2001)  inaugurated the monastery on February 23, 1977. Fr. Walter Ciszek (may he one day be canonized), SJ, encouraged Most Rev. Michel Dudick, the Bishop of the Ruthenians (Byzantine Church) of Passaic, NJ, to accept them into his eparchy.

After the collapse of the Soviet Union, several Byzantine rite girls came to them from Slovakia and Carpathia. In return, in 1995 and 2002, they sent Sisters there to begin the Monastery of St. Therese in Koritnyani, Transcarpathia (Ukraine). In 1999, they accepted Sisters of the Syro-Malabar Rite from South India, now five in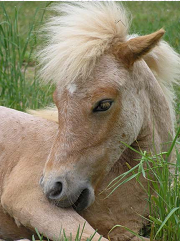 number, who today comprise one third of their community.
Six to seven  hours daily are devoted to prayer and sacred reading. They also operate a bakery with mail order sales (you can request a catalog for Christmas!), design gift cards and breed miniature horses. Check out their website (Carmelites Mini Corral) if you would like to purchase a stallion, mare, foal or show horse!