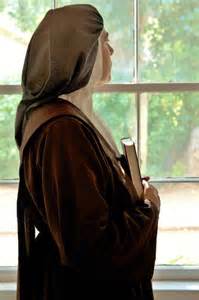 For the year of Consecrated Life, the Carmel of the Sacred Heart of Jesus and St. Teresa in Santa Fe, New Mexico, has put together a charming little video to give people a glimpse into their life.
The Carmel is situated in the foothills of the Sangre de Cristo ("Blood of Christ") Mountains, on the high desert of northern New Mexico, reminiscent of the terrain of the Order's first founders who lived in the 12th century on Mount Carmel in the Holy Land.
They are part of the Spanish Catholic legacy of Santa Fe that has been present for more than 400 years. Santa Fe means Holy Faith! Their monastery traces its heritage back to Avila, Spain by way of Mexico.
A history book on the Carmelite order states that St. Teresa actually arrived here before the Carmelite sisters! A picture of her is found on the reredos of San Miguel Mission (built in 1610), the oldest church in the United States. The oval picture, found on the top left of the reredos, dates from the early 18th century and originated in Colonial Mexico. It is considered one of the earliest portraits of the saint.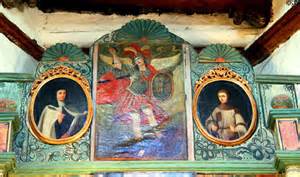 The Carmeles arrived in Santa Fe in 1945 from the Carmel in Dallas, Texas. They in turn founded houses in Albuquerque, NM; Jefferson City, MO; and Kenya.
We pray that we may be a second Bethany where Our Lord may rest among those who have chosen the better part.