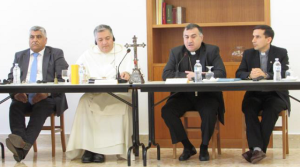 With the very existence of Christianity in the Middle East in peril, one religious order is responding to the cries of the persecuted as they have since the eleventh century. The Mercedarians, known formally as the Order of the Blessed Virgin Mary of Mercy, have adopted the Archdiocese of Erbil, Iraq, an act in keeping with their charism of rescuing Christians whose faith is in danger.
The number of Christians in Iraq has drastically diminished the past ten years from 1.2 million to 300,000 due to persecutions which Pope Francis in a recent letter called, "unspeakable, inhuman and inexplicable." Most Rev. Mashar Warda, Chaldean Archbishop of Erbil, shed light on the appalling situation stating, "There is a real sale of Christian slaves, especially women and children, that they take to sell in markets." He explained that Christians in Erbil face dire circumstances if they do not flee the region confronting forced conversion to Islam, a heavy tax or, in many cases, death.
The Mercedarians are seeking to relieve the pain and suffering of Christians in the land of Abraham. The Roman Province of the Mercedarians has officially adopted the Archdiocese of Erbil, quickly donating several thousand euros and offering prayers for the Archdiocese. The Mercedarians will also be sending a friar from each country that the Order is in to embark on a fact-finding mission to find other ways in which the Order may aid the persecuted. Archbishop Warda has specifically asked for assistance in establishing a Catholic university in an attempt to save what culture can still be salvaged.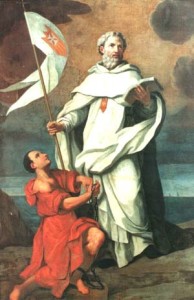 The recent adoption of the Archdiocese of Erbil is in keeping with the charism of the Mercedarians who were founded by St. Peter Nolasco in 1218 to redeem Christian captives from their Muslim captors. Members of the Order take a unique fourth vow to give up their own selves for others whose faith is in danger. The need for this vow is as necessary today as it was eight hundred years ago with forces such as ISIS seeking to forcefully repress Christianity. By adopting the Archdiocese of Erbil and seeking to ease the pain of the persecuted, the Mercedarians are once again heroically fulfilling their motto: "my life for your freedom."