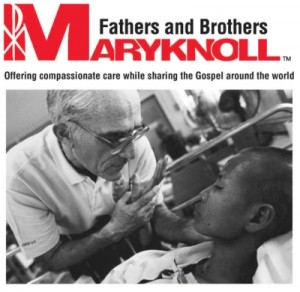 As reported by Catholic World News, the Maryknoll Fathers and Brothers celebrated their 100th anniversary at an October 30 Mass at St. Patrick's Cathedral in New York. Cardinal Theodore McCarrick was the principal celebrant, and Father Jan Michael Joncas–the composer of "On Eagle's Wings"–composed a special musical Mass setting for the anniversary.
The Maryknoll Fathers and Brothers were founded by the U.S. bishops in 1911 as the Catholic Foreign Mission Society of America. The average member is now 74 years old; according to various editions of the United States Catholic Mission Association's handbook, 158 Maryknoll Fathers and Brothers now serve abroad–down from 279 in 2004.
Despite the many successes of devoted Maryknoll Fathers and Brothers over the past century, the community has been criticized in recent decades for adopting an overly politicized approach to missionary work.