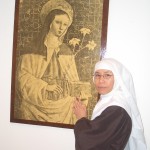 Take a few moments to watch this beautiful YouTube video  of the investiture of a Poor Clare nun from December 11, 2011.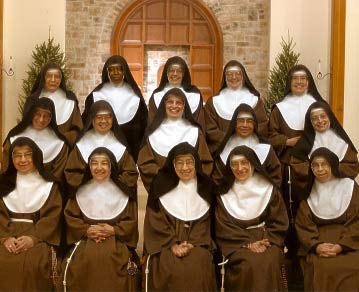 Beautiful music and beautiful written reflections are used to bring us into the experience of this very special day for Sr. Marie Elise of Jesus Crucified from the Poor Clare Monastery in Barhamsville, VA.
Mother Abbess asked her repeatedly: will you be nervous or cry and the answer was always, no! Then came the moment of the cutting of the hair, like St. Clare, and the donning of the headcover and veil.  She saw herself in the heart of the Jesus with the doors to His heart closing until they were shut completely. Sr. Marie Elise heard Jesus say, "You are mine."  Then she cried. She arose from her knees a new person, devoted to Christ alone.
The Poor Clares in Barhamsville are an IRL Affiliate Community. Visit their website for more information.