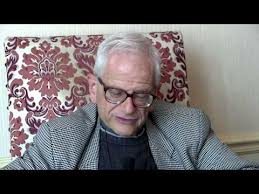 In a publication issued by the Association of Hebrew Catholics called fittingly enough The Hebrew Catholic there is a beautiful story about the conversion of a Jewish man named Jean-Rodolphe Kars.
Jean-Rodolphe was born in India in 1947 where his Jewish parents had taken refuge because of Nazi persecution. Raised in France by his parents who were non-practicing Jews, he became an international concert pianist, an environment he described as very narcissistic. There was a contempt for the Church and a resentment against the shackles  which the Church put on "freedom."
When he faced a personal crisis, he was directed to a prominent member of the Catholic Charismatic Renewal who radiated love, humility and faith, and who seemed to Jean-Rodolphe to have the faith of an early Christian. That night, he experienced the frightening sensation of evil. When he begged God to intervene, the anxiety went away and was replaced by the gentle presence of the Lord.
He was received into the Church at the Basilica of Sacré-Coeur on Montmartre in Paris in 1977. He was ordained a priest in 1986 at the Basilica of the Sacred Heart at Paray-le-Monial in France where St. Margaret Mary received the visions of the Sacred Heart of Jesus.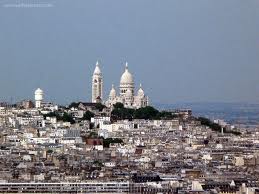 Before Jean-Rodolphe's conversion he had left the jacket cover of a new Debussy recording to the whims of the publishers. When it came out, he was disappointed, because the piece of music called 'The Engulfed Cathedral' was illustrated with the Sacred Heart Basilica and an overprint of a photo of the sea. He forgot about it until shortly before his conversion. "I looked at the sleeve and at that instant I was staggered: I saw Sacred Heart Basilica where I was going to be baptized in a few months…The sea and the Basilica were emerging out of water. Water is the symbol of Baptism and, and the Basilica of the Sacred Heart is a symbol of the Church and of a new life." He felt the Lord was telling him that even though Jean-Rodolphe had been distant, the Lord keeps His eyes on us and awaits the slightest movement of the heart to rush in.
Since 1986 he has been Chaplain of Paray-le-Monial. In his paternal family line, there are a long list of rabbis. Now as a priest and a Jew, he feels that God has given him "a place in His Heart, in the heart of the Church but also in the heart of Israel."
For more information about the Association of Hebrew Catholics, please visit their website. You can request a free copy of the their newsletter such as the one which describes Fr. Jean-Rodolphe's conversion story (# 90).