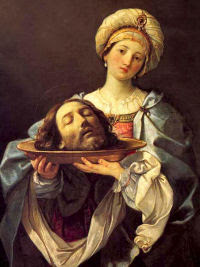 The price of being loved by the Almighty is high, as also is the price of growing in His love. The more precious the commodity, the higher the price; the most precious possession in the world is the love of God. You don't get this, I don't say for nothing or cheaply; you pay, and you pay dearly.
Can we be more specific? What does God expect of us who claim that we love Him as recompense for His prior goodness to us and as the wages, so to speak, to merit an increase of His bounty on our behalf? He finally expects these two things:
That we are willing to give up whatever pleasant things He may want us to surrender.
That we are willing to take whatever painful things He may want to send us.
Between these two, surrender and suffering, or as I prefer, sacrifice and the cross, lies the whole price range of divine love…. The love of God is paid for as Christ paid for the love of His Father with the hard currency of willing sacrifice and the holy cross.
When I was younger, and I thought, smarter, I didn't talk quite this way. But experience is a good, though costly, teacher.
—Rev. John A. Hardon, S.J.