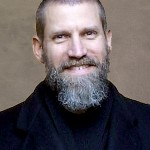 This year, the IRL's Pro Fidelitate et Virtute Award will go to the Very. Rev. Cassian Folsom, O.S.B., named the 2011 Man of the Year by Inside the Vatican magazine.
In the article, Dr. Robert Moynihan, editor-in-chief of the magazine, wrote: "Sometimes we are able to see a splendid adventure of life and faith just at the moment that it is unfolding. … Such is the case with Father Cassian Folsom and the refounding of the Benedictine monastery in Norcia, Italy—the birthplace of St. Benedict in about A.D. 480—which was closed in 1810, and reopened after 190 years in the year 2000. For what Father Folsom has done for Norcia, for what he has done for monasticism in general and Benedictine monasticism in particular, for what he has done for the Church's liturgy and for what he has taught all of us about following Christ by his Christian example, we feel privileged to have the opportunity to select Cassian Folsom, who is also an old friend, as our 'Person of the Year' for 2011."
Please join us at the IRL banquet dinner honoring Fr. Cassian which will be held on Saturday, April 14, 2012, at the University of St. Mary of the Lake. The banquet is just one part of our National Meeting (April 13-15, 2012) which this year is focusing on The Sacred Liturgy  as a Foretaste of Heaven. All are invited to attend. Please visit our website for more information.