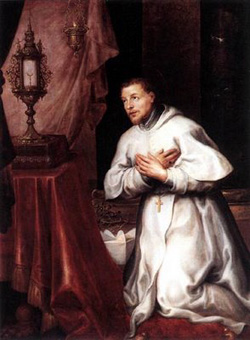 Happy Feast of St. Norbert who is the patron saint of peace and the founder of the Norbertine Order.
Why the Patron Saint of Peace?
Well, one day while Norbert was traveling by horseback, he was struck by lightning and lay in a stupor for quite some time. Like Saul, he heard these words as spoken from the Lord: "Turn away from evil, and do good: seek after peace, and pursue it."
That about sums up the Christian life!
For more information about the life of St. Norbert, visit the EWTN website or the Norbertines of St. Michael Abbey, Silverado, California..