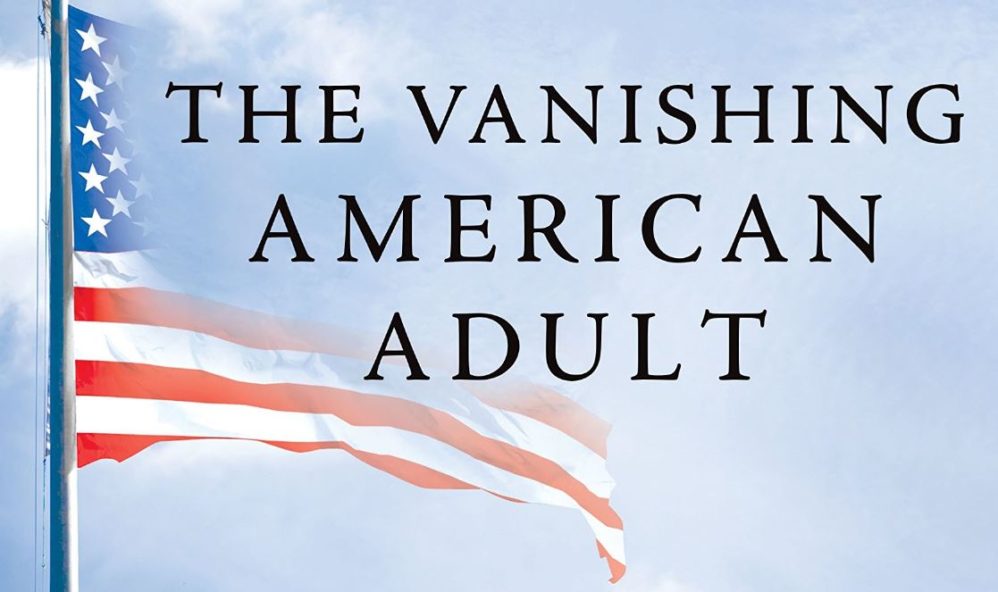 Senator Ben Sasse has written a new book called The Vanishing American Adult. I highly recommend it, especially for those of us concerned about the future of religious life in America. The book is a diagnosis and prognosis of the current situation of the youth in America. He doesn't lay blame on American kids but mainly their parents for protecting them from challenges that will help them become adults.  Adulthood is not just a biological stage but something to be earned. In the past, it  was what we all needed to learn, whether or not we liked it. This is not the case anymore. Our culture endorses prolonged adolescence, upholding baby 40-year-olds.
Adults are responsible and virtuous as good citizens and members of the Church.  They make tough decisions and take responsibility for their decisions. They are not passive but active. Senator Sasse's book is important for those of us concerned with Religious Life because becoming a religious takes the virtues of an adult, putting away childish things. With the vanishing of the American adult, the Republic will not only suffer but also the Church, especially religious life.
Pray for parents. It is difficult to raise children in today's culture of the vanishing adult. Unlike any time in history, the culture is raising kids more than the parents, undermining parental authority. Parents should be supported and encouraged to actively raise their children into the virtues. Senator Sasse gives some helpful advice on what he and his wife are doing for their children. Read his book and take his advice.